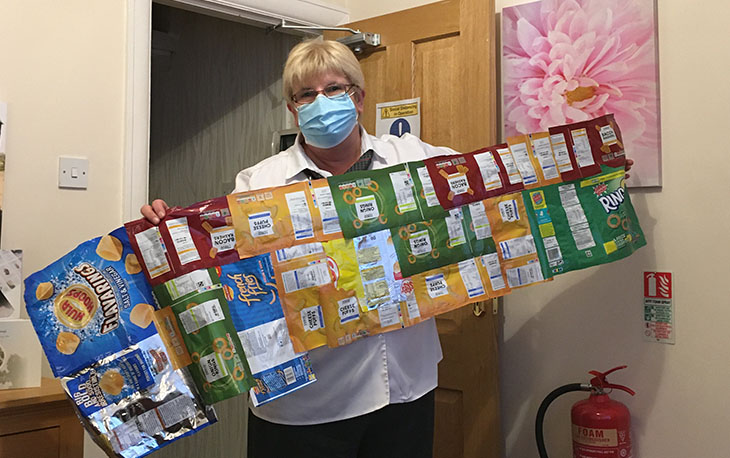 A packet of crisps takes mere minutes to devour but the packaging can take up to eight decades to decompose.
Loraine Charter Branch Development Manager for East London has teamed up with Homeless Action in Barnet to help homeless people in Barnet by making Blankets from recycled crisp packets.
Loraine said: "The blankets are like the foil ones that get handed to marathon runners after a race. I thought these would help homeless people shelter from the cold as much as possible and it saves putting the crisp packets into land fill."
For anyone who would like to contribute please post your empty crisp packets to MM Broad Funeral Directors, Laurel House, 12 Woodside Ln, London N12 8RG.