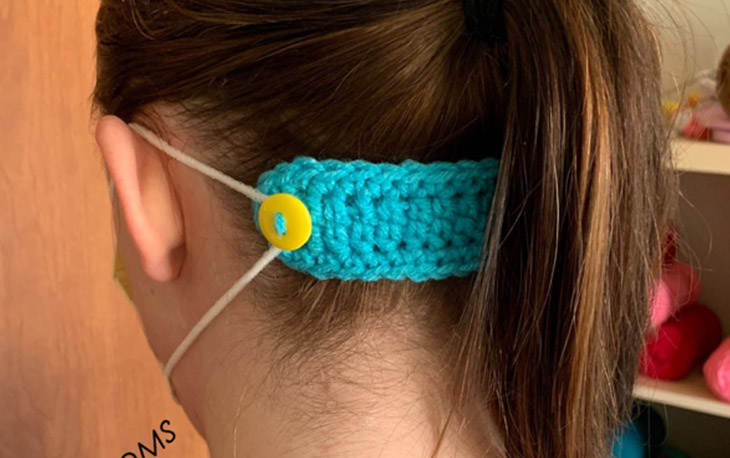 Lorraine from M M Broad Funeral Directors and local resident Linda Mowbray are making bands to hold in place the masks that NHS medical staff are wearing to protect themselves whilst working on the frontline. The bands not only keep the masks in place but also help reduce soreness around the ears which can happen when worn for a significant length of time.
It is important to note that you will need to make sure wherever you are planning to donate is accepting these. Some places are not because they cannot be sterilized, and some are only accepting those made with cotton yarn for this reason, acrylic yarn is washable.
Please check before you start. Thank you for supporting our frontline workers!