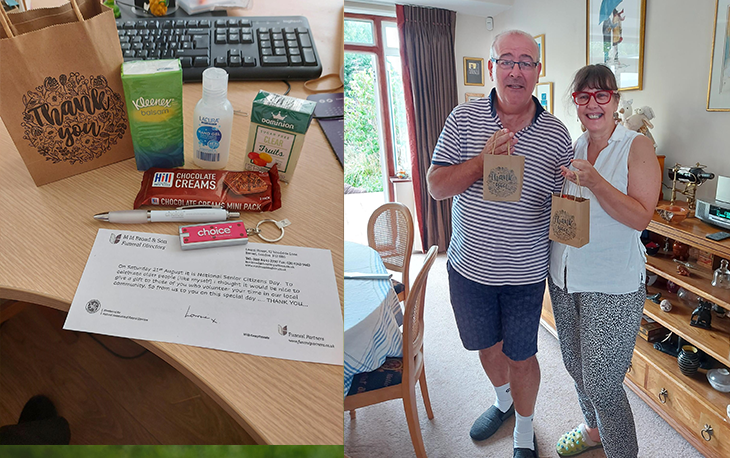 M M Broad & Son Funeral Director celebrates National Senior Citizens Day on the 21st of August 2021 by giving gifts to local volunteers at Charity Shops and Care Homes.  
The aim of the event was to thank older volunteers within the local area for their help in the community.
Lorraine a Funeral Arranger/Administrator at M M Broad & Son included: a pack of tissues, hand gel, sugar free sweets, biscuits, a pen, and a Choice keyring in her 30 thank you bags.
The gift bags were given to senior citizens who volunteer their time in local charity shops and helping with covid vaccines.
The volunteers chosen included Stephen and Karen Mitchell who helped with COVID 19 Vaccinations. Karen is a former nurse and Stephen helped with admin.
Other thank you bags were given to: North London Hospice, Cancer Research shop, British Heart Foundation and Barnardo's.
Lorraine Gould said: "Everyone thought it was a lovely idea for their older volunteers".